Brunel University 100th federation member
Posted on Friday, 24 August 2007
Brunel University joined the UK federation on 23rd August. They are the 100th member.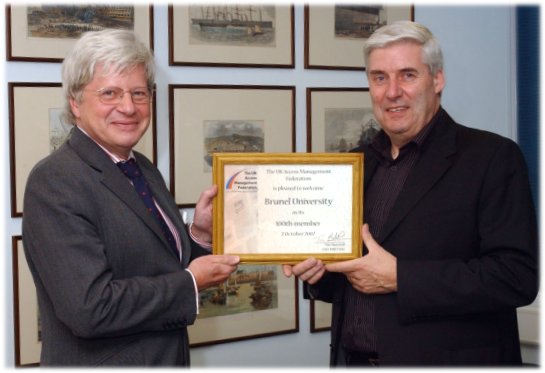 Tim Marshall, CEO at JANET(UK) congratulates Professor Jenks, Vice-Chancellor at Brunel University on becoming the 100th member of the UK federation. (Photo courtesy of Brunel University)
Since its inception on 30th November last year the UK federation has been adding new members at a rate of over 2.5 per week. If the current joining rate continues then by the end of 2007 it will have close to 150 members.
Edited by SteveGlover on 29 November 2007, at 09:50 AM (Permalink)